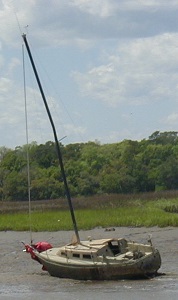 Age, motion sickness, experience, knowledge or lack of desire are not acceptable excuses.

A government review board (that doesn't know the difference between the Port, the Starboard, the Bow or the Stern of a boat) will decide everything, including; when, where, how often and for what purposes you can use your boat along with how many people can ride your boat and determine if one is too old or healthy enough to be able to use their boat. They will also decide if your boat has out lived its usefulness or if you must purchase specific accessories, (like a $6000 radar or $3000 auto pilot) or a newer and more expensive boat. Those that can afford yachts will be required to do so...its only fair. The government will also decide the name for each boat. Failure to comply with these rules will result in fines and possible imprisonment.

Government officials are exempt from this new law. If they want a boat, they and their families can obtain boats free, at the expense of tax payers. Unions, Bankers and Mega companies with large political affiliations ($$$) are also exempt.